Hollywood movie superstar Stephanie Montgomery (Sharrah Shuler) has grown tired of being typecast in mindless roles. When Hollywood refuses to meet her request, she decides not to re-sign her contract. With her bags packed, she hits the road for Texas planning to visit her friend Silvia Harra. Once in Texas, Stephanie takes a wrong turn and finds herself in the middle of nowhere when her Jaguar breaks down. Along comes Jake McQuade (James Hoffpauir), a retired rodeo cowboy. Jake has no idea who Stephanie Montgomery is. Hero In The Rain is a light drama/comedy about two totally different people from two totally different worlds, who you would never expect to meet, but do...

June 11, 2008: By popular demand, we have opened a store for people to buy a copy of the movie online! Hero In The Rain Store
March 3, 2007: Hero In The Rain has won a 2006 Crystal Award of Distinction from The Communicator Awards!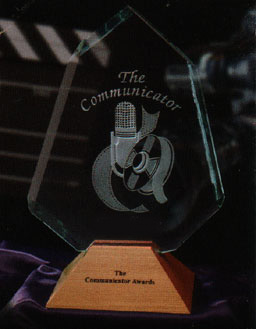 September 15, 2006: We've uploaded some sneak peeks from the film to the Movie Trailer page. Click here!
Exclusive Screening Engagement: June 1, 2006 @ The Magnolia Theatre, Dallas
The screening was a great success!! Thanks to all who came!
Our friends over at Dallasdrivers.org are hosting a photo gallery from the event. Click here to go to the Gallery.
We also have some video interviews from the event. Click here to go to the Interviews Page!